Posted by Marcia Price on Jan 31st 2022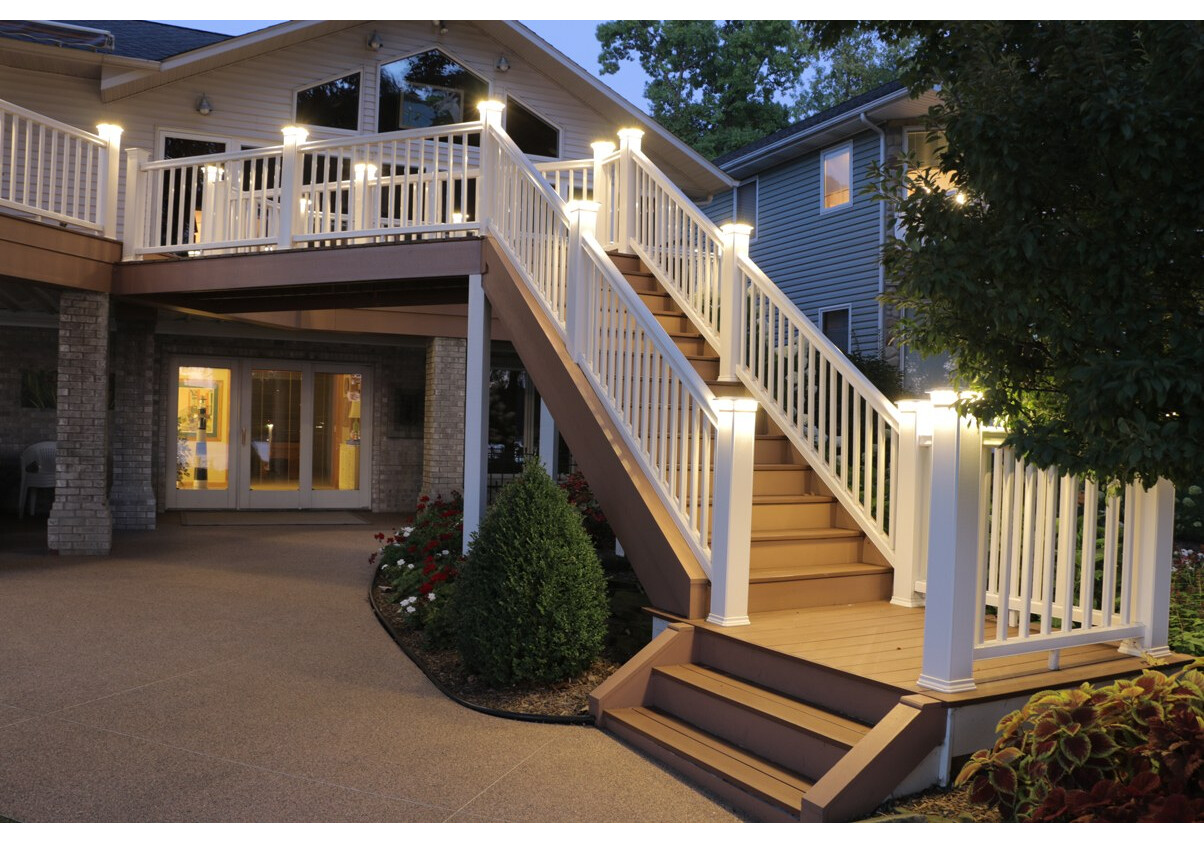 Outdoor Solar LED Lights Have No Electrical Wiring Costs
Everywhere you drive at night you see solar path lights and driveway lights sticking out of the ground, or mounted on the entrance, or strung through the yard and in a tree. Do you still wonder why all of these crazy people have solar power instead of the electric light fixtures that were installed when you purchased your home?
Why would so many sensible neighbors remove perfectly good electric outdoor light fixtures? Why would your neighbors install solar lighting now, when the last time you talked they said they weren't worth the price of the box?
Of the many, many reasons why so many people are moving away from electric, here are my top 12 reasons to switch from electric to solar powered lights:
No electrical wiring or trenching is required for new landscape and solar lamp post light installations. This saves you a ton of money, especially if you want to light the dark corners of your yard. When your existing wiring shorts out after so many years, don't pay for an electrician to dig everything up, install solar!
No impact on your monthly electric bill. These yard, wall mounted and driveway lights use the free sunshine to charge themselves every single day. Convert your electric outdoor lights to solar pillar lanterns with carriage lights and feel that smile spread over your face when you see your lower electric bill.


Sun powered fixtures don't care if you have an electric power outage, whether it's from a thunderstorm, ice or just a blackout. They will still be on when you arrive home after dark.

Softer light. This should say it all, but for those of you not familiar with solar, the best way I can explain it is my own experience, every day, every time I come home when it's dark. A new neighbor on the corner of my street installed an electric,

3 light fixture lamp post

. I can see where I have to turn 3 blocks away, and I'm thinking of suing (not really) since he's causing squint wrinkles around my eyes from the glaring brightness!
You can easily add

solar deck post cap lights

to your deck, entrance, even your entire fence line, with no wiring or electricity involved. Your entire home can be wrapped in soft lighting, even amber or blue if you choose, that welcomes you and your guests every night.
Technology continually improves to offer better circuitry, LED bulbs that are brighter, stronger batteries for better charging and longer light duration at night. Our

Gama Sonic solar lamp post lights

are bright enough for any area of your home, and will even stay on most of the night during the Fall and Winter months when the intensity of the sun is at its worst. New solar panel technology will partially charge your lights even on cloudy days.

LED bulbs last at least 50,000 hours, over 12 years of use! Incandescent light bulbs last two to three years at the most, CFL bulbs five to seven years, as long as you spend the extra money for the good quality ones. You can now stop stocking all types of light bulb wattage, creating more space in your home.

Designs have been expanded, and unique, beautiful solar column lanterns are available now that the consumer demand is higher. You can choose cute, classic, modern, country, carriage, Tuscan designs to match any home exterior.
Solar indoor shed lights and outdoor solar LED lights, with a separate solar panel connected with a cable, are available to light those areas that the sun doesn't reach. You can now light those dark areas around your porch or trees that were just too expensive to install electrical at.

You can finally light that dark shed or greenhouse that you didn't want to pay for running electricity to, but still need to visit sometimes after dark (I can never find my flashlights under pressure!). All types of styles are now available with enough LED bulbs in each fixture to actually be able to see what you went to find.

Save the cost of electricity and trenching for a new waterline by installing a

solar water fountain

anywhere you want on your property. Purchase a fountain that has LED lights, and you can enjoy the sound of a waterfall and the sparkle of light on the

cascading

water.
You can add fun and whimsical statues to your garden with flowers, animals, fairiesand gnomesto protect your yard. If you decide they would look better a few feet away, pick them up and move them. You can't do that very easily with electric garden statues! Float color changing lights in your pool and pond, and finally be able to hang

solar string lights

easily for your weekend party or Christmas decorations. All of this is possible without having to worry about where the electric outlet is, or what if we trip over the extension cord.

Last, but definitely not the least important, outdoor solar lights are Eco-friendly and help all of us conserve energy, so beneficial now and so important to our children's future.
Join the rest of your neighbors by switching to solar. Light up your entrance, driveway, paths and garden. Show off those trees and plants you're proud of! Install motion sensor solar lights to still maintain the dark until you need the light. It's all so easy and so available now.
If you can't find a style that suits your needs, let us know and we'll do our best to find that perfect LED outdoor solar light for you.